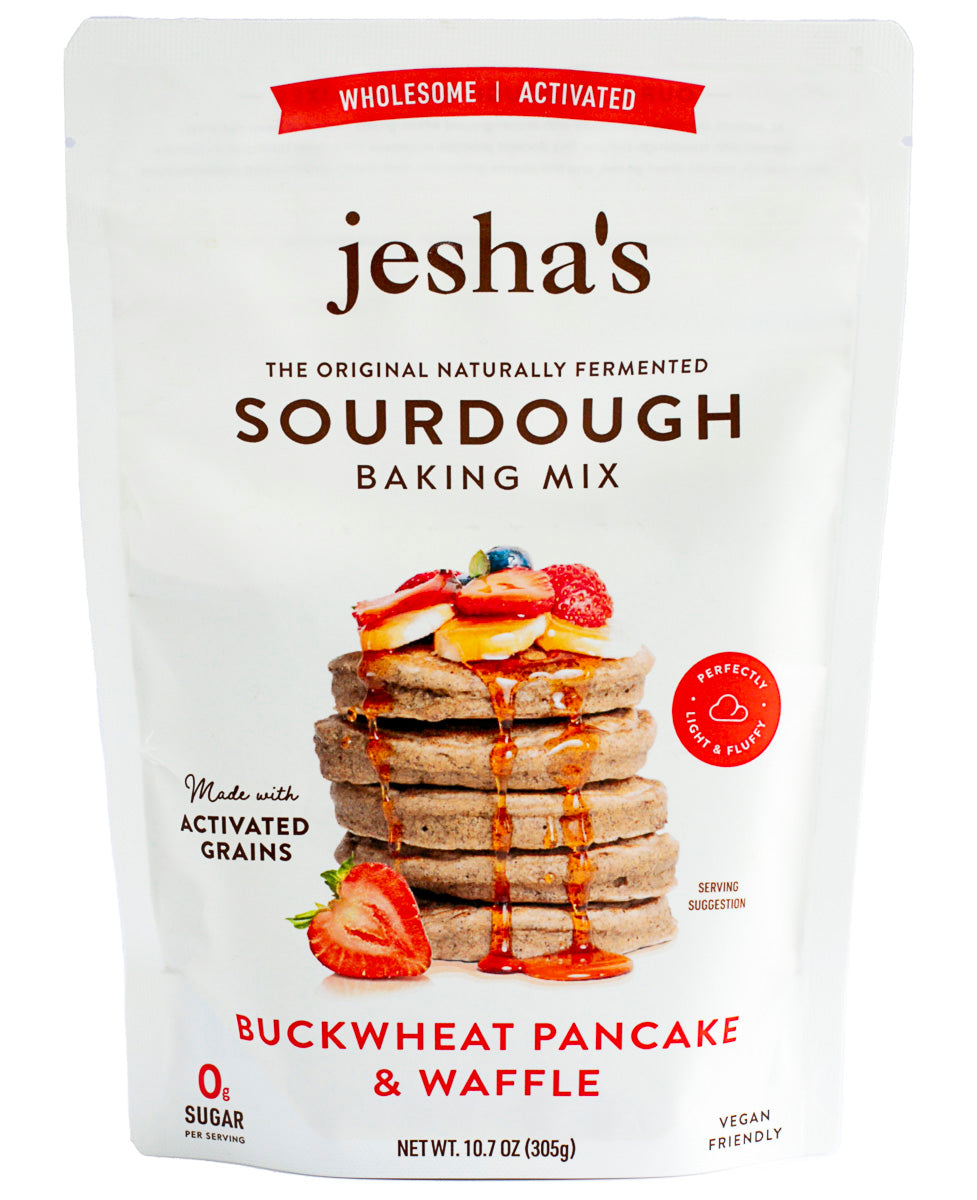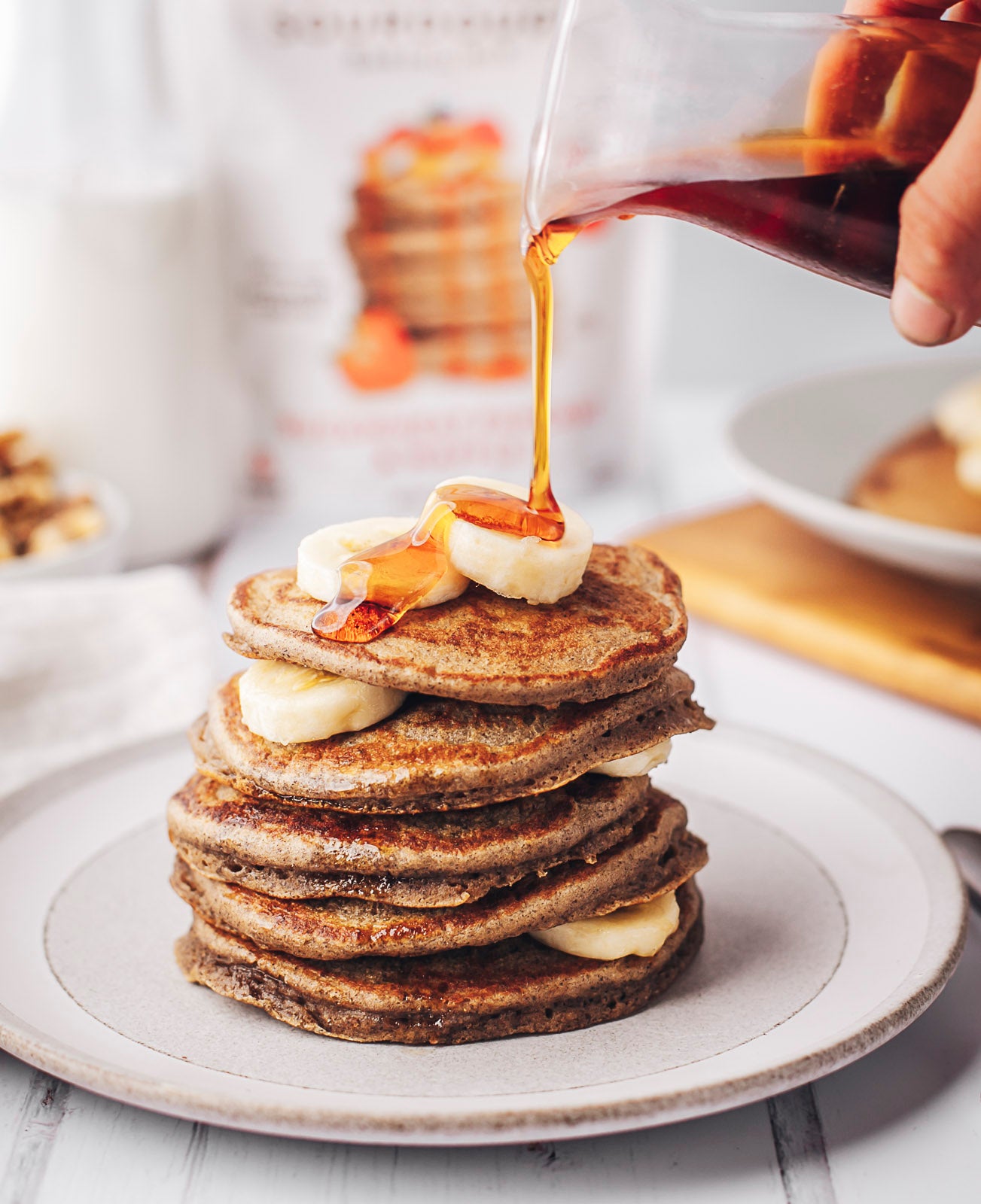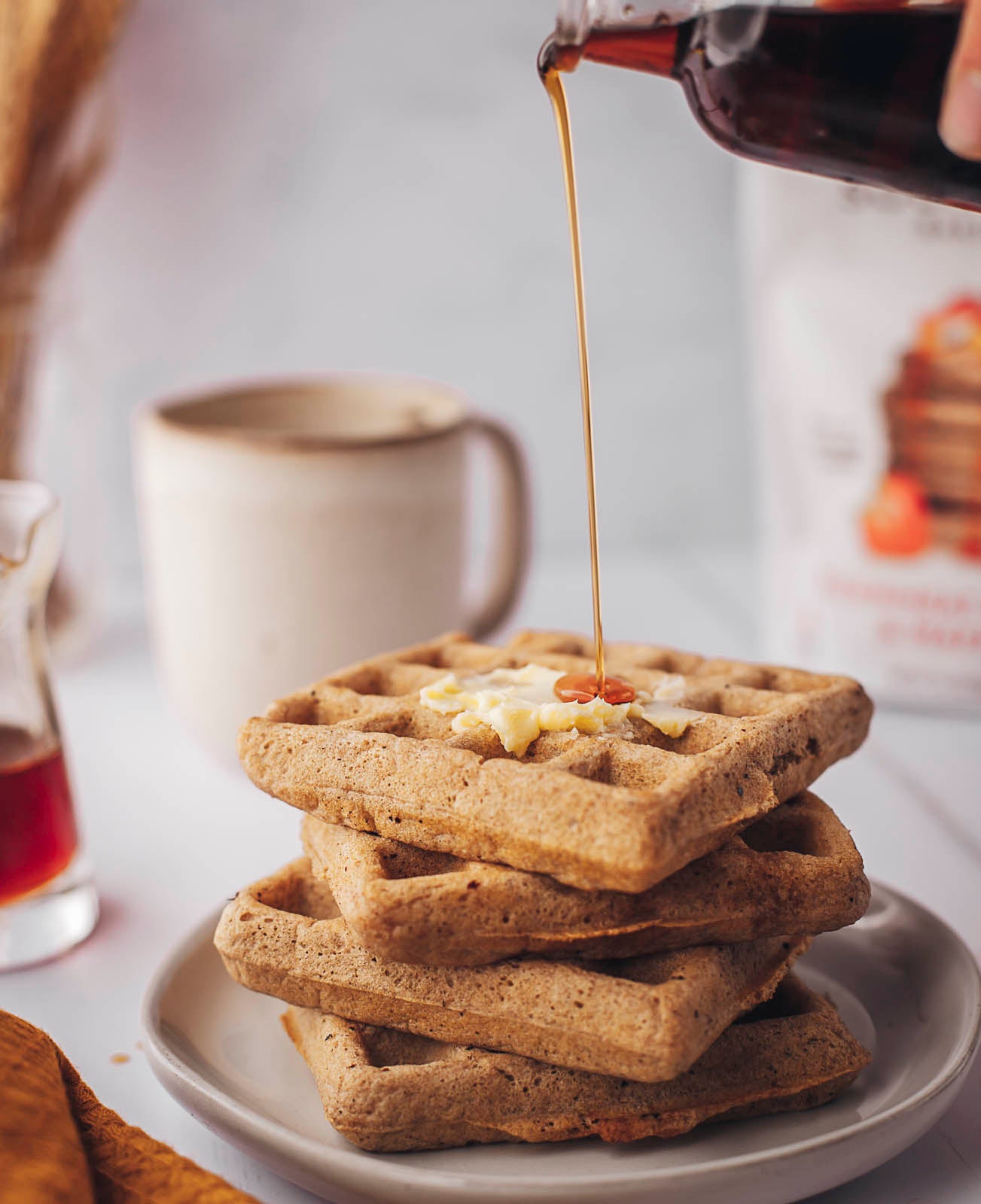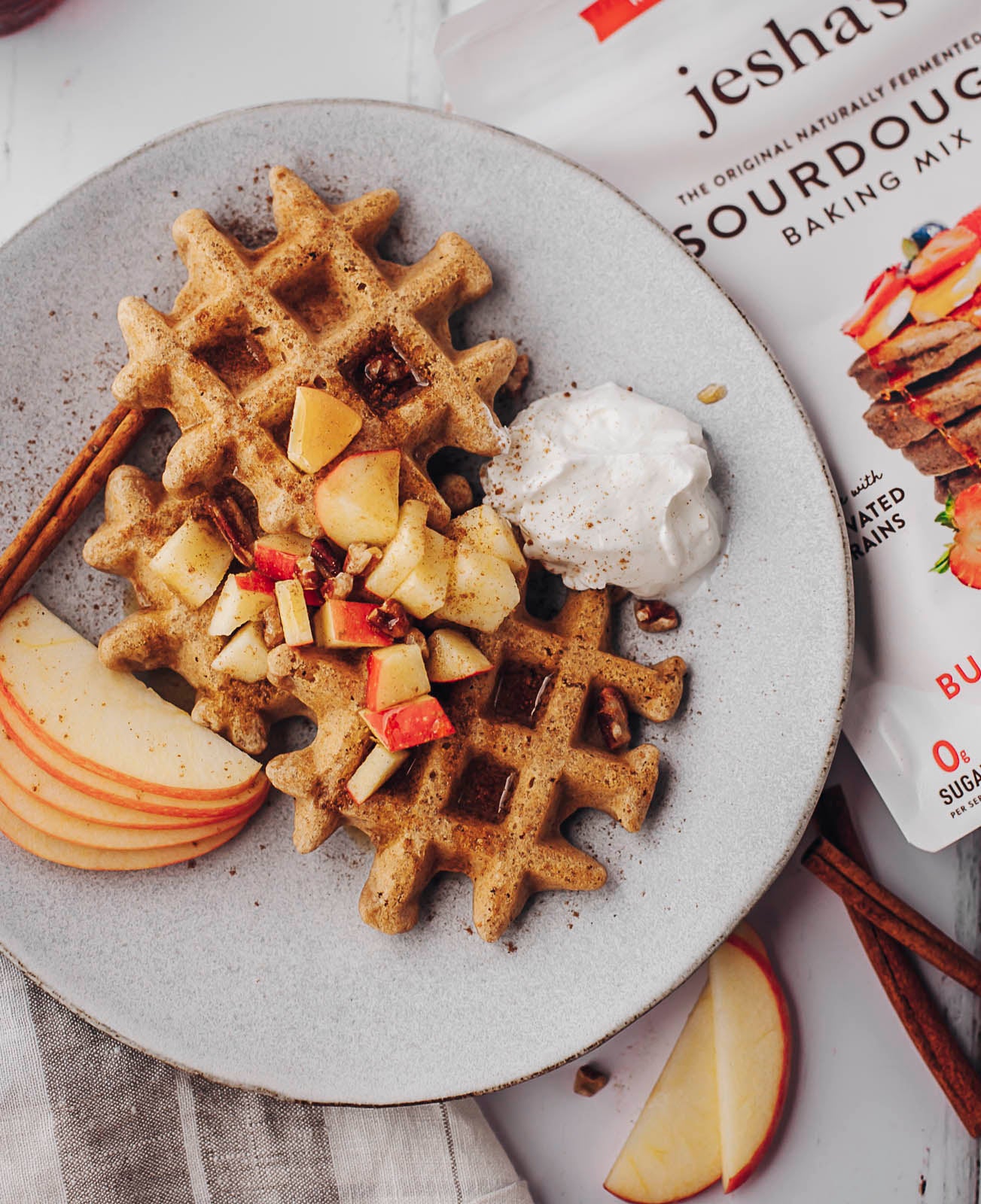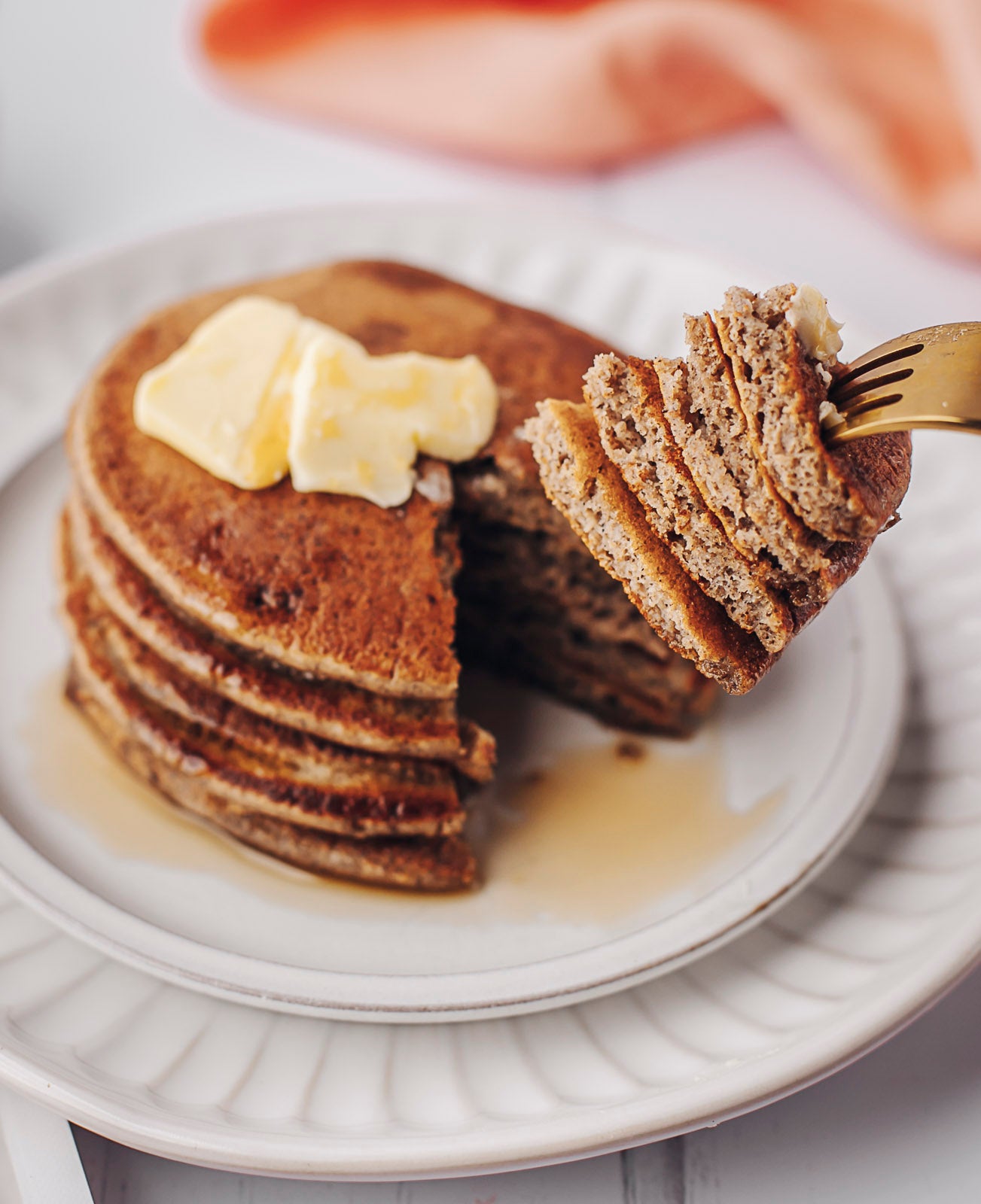 The Pancake Lovers Bundle
This bundle is the perfect holiday gift for the pancake-lovers in your life, but you may be tempted to just grab it for yourself ;). Our sourdough pancake & waffle mixes bring a wholesome tradition to your morning routine so you easily whip up delicious, light & fluffy pancakes or waffles that help you thrive and feel your best!
At Jesha's, our mixes are made with organic whole grains that have been stone-milled and slow fermented with sourdough culture, an ancient practice that develops outstanding flavor and powerful nutritional benefits
.  
This bundle includes three Pancake Mixes
(2) Classic Pancake Mixes: The pancake mix that started it all. Our classic mix, crafted with 6 simple ingredients, is the perfect combo of delicious and healthy that the whole family will love. Find out why this is the most popular pancake mix in Whole Foods in the Northeast! 
(1) Buckwheat Pancake Mix:

Elevate your morning shortstack with these delicious, nutrient-packed sourdough buckwheat pancakes. Crafted with flavorful organic whole grain buckwheat flour and 6 simple ingredients, for an irresistible taste and perfectly light and fluffy texture
Frequency:
100% Happiness Guarantee | Free Shipping on orders $75+
THE CLASSIC
Fuel your mornings with fluffy pancakes
Fuel your mornings the right way with a light & fluffy stack of pancakes or waffles made with simple, real food ingredients. Our Classic Pancake & Waffle Mix combines delicious flavor with powerful nutrition.
Sourdough supports a healthy, happy gut.
A healthy gut microbiome plays a vital role in overall wellbeing:

⚡ More energy

🤍 Improved digestion

💪 Strong Immune System

🧘 Improved Mental Wellbeing

⬇️ Reduced inflammation

Simple Ingredients & Irresistable Flavor
Our mixes are made from flavorful stone-ground whole grains that have been slow fermented with sourdough culture. This 6,000-year-old practice activates essential vitamins and minerals, breaks down gluten, and boosts phytonutrients, transforming grains into a bona fide superfood. After a 24 - 72 hour fermentation, each batch is slowly air-dried and paired with exceptional ingredients to create our sourdough baking mixes - a true fermented food!
OUR UNIQUE PROCESS
From Seed to Superfood
It all begins with organic grains grown in healthy soil + small batch fermentation. We are on a mission to redefine the modern kitchen with sourdough, a wholesome tradition.
Frequently Asked Questions
All you need is eggs and water or milk. Plant-based options like almond milk work great too.
Our mixes are made with 100% USDA certified organic ingredients, though we have not had the mixes themselves certified organic yet. Working on that, check back in soon ;)
No, our mixes are not gluten-free and therefore are not suitable for anyone with Celiac Disease. Sourdough fermentation does degrade gluten-proteins and FODMAPs, so many individuals with Non-Celiac Gluten Sensitivity (aka gluten sensitivity or gluten intolerance), find that they are able to digest sourdough without any issues. Like anything else, please consult your doctor if you have NCGS and are curious about sourdough.
25 delicious, light and fluffy pancakes!
Nope! They should be stored at room temperature until the best by date on the back of the pouch. Keep 'em in your pantry, cabinet, counter, or wherever you like to keep your pancake mixes.
Yes, you definitely can. Simply add made and cooled pancakes to a large storage container, seal, and freeze. To prevent pancakes from sticking together, you can stack pancakes and separate each layer with parchment paper.

To store in the fridge, just wrap your pancakes in foil or store in an airtight container. Pancakes will stay good in the fridge for up to 7 days.
Read More
Get your go-to pancake mix on repeat
JOIN THE CLUB
Subscribe to your favorites and get them shipped directly to your door, on your schedule. Save 10% on every order, and edit, pause, or cancel at any time.
Start Shopping